Starlight Theatre | Kansas City, Missouri
You have discovered the BEST concert of the year, the "Big Night Out" tour featuring Goo Goo Dolls and O.A.R., and you have also discovered the BEST place to acquire tickets! You can count on being treated to some of the world's most stunning visuals and a sound experience that will live on in your heart forever. Together, this duo setup will have enough star-power to light up even the brightest of stadiums. Select your preferred seats for the Starlight Theatre on Sunday, August 27th, 2023 and click the "get tickets" button – that is all you have to do to secure the best night of your life.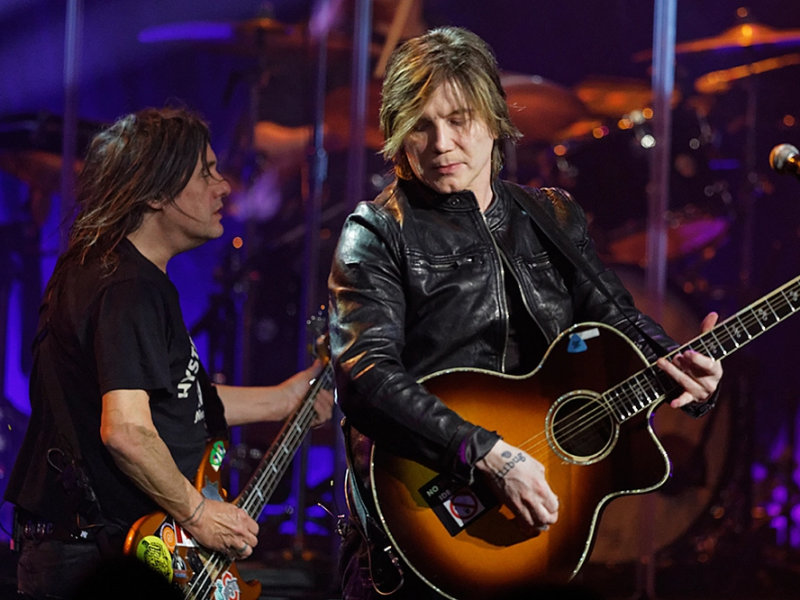 John Rzeznik (guitar and vocals), Robby Takac (bass and vocals), and George Tutuska (drums) formed the Goo Goo Dolls in 1986 in Buffalo, New York. They went from being mostly known as a cover band to having a major hit with "Name," which they released in 1995. The single "Iris," released in 1998, helped to further establish the band as international superstars. During its nearly year-long run on the charts, the song spent 18 weeks at the top of Billboard's Hot 100 Airplay chart. Billboard's "Top 100 Pop Songs 1992-2012" chart, which was released in October of that year, featured Iris at number one. The Goo Goo Dolls' versatility has allowed them to stay together for a long time and explore different musical territory. They deserve their place alongside the greats, and their performances on stage are second to none. This is why it's always better to witness with them live on stage.
Adding O.A.R. to the Goo Goo Dolls' lineup is just a brilliant idea. The group, whose name is an acronym for "Of A Revolution," formed in 1996 in Rockville, Maryland. Marc Roberge (vocals/guitar), Chris Culos (drums), Richard On (guitar), Benj Gershman (bass), Jerry DePizzo (sax/guitar), and touring members Jon Lampley (trumpet) and Mikel Paris (keyboards) make up the band. They have put out ten full-length albums so far. Their summer tours and live performances have been very successful, which has greatly contributed to their widespread critical acclaim. Four members of the band are locals of Rockville, Maryland, where they all went to Thomas Sprigg Wootton High School. Once they were done with high school, they enrolled at Ohio State University. Fortunately, Jerry DePizzo, a native of Youngstown, Ohio, agreed to fill in on saxophone for the band. We're very happy that they got together, because they've become a worldwide sensation and provided us with super entertaining music.
On August 27th, 2023, you can join the rest of the real fans at a live performance of "The Big Night Out Tour." Don't think twice; buying your tickets at this link will get you the best available seats right away.