Starlight Theatre Seating Chart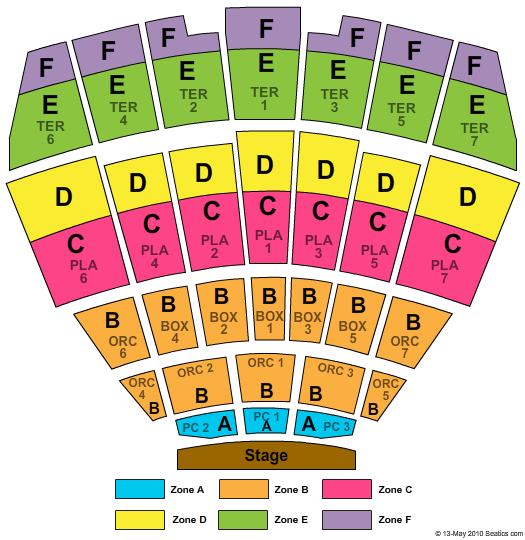 The Starlight Theatre offers a wide range of entertainment options, with visitors spending the warm summer night in the open-air theater, watching Broadway musicals and charting artists in concert. During the winter, the Starlight Theater provides family shows, interactive comedies, and much, much more. The two venues are the main outdoor Starlight Theatre venue, with seating of 8,000, and the smaller Cohen Community Stage House, with seating for 500.
The main Starlight Theater provides seating across 4 levels: the Orchestra, the Boxes, the Plaza, and the Terrace. Seating is clearly and intuitively laid out in both venues, and finding your assigned seat should be straightforward. If you experience any difficulty please speak to a member of staff, who will be more than happy to help you. It is important that you stick to your assigned seat, as changing on the day will cause confusion and disruption amongst other members of the audience.